Welcome to the SWEET VALLEY HIGH wiki

Sweet Valley High
is a novel series created by
Francine Pascal
, who presided over a team of
ghostwriters
for the entire duration of the series' creation.
[1]
[2]
The books chronicle the lives of identical twins
Jessica
and
Elizabeth Wakefield
, (who live in Sweet Valley, California) and they all attend : The
Sweet Valley High
.
The series began in 1983 and ceased publication twenty years later with over 152 books to its name. Over the years, the books were written by many ghostwriters (including Emmy-award winning screenwriter Rodney Vaccaro). The books are generally classified as young-adult or kids' fiction and mostly belonged to the genre of soap opera, romance novel or fantasy-adventure. The series quickly gained popularity and spawned several spin-off series, including Sweet Valley Senior Year and Sweet Valley University.
The novels Sweet Valley Confidential and The Sweet Life, which follows the characters as adults, was released in 2011 and 2012.
Between 1994 and 1998 there was a television series that aired on FOX and UPN, based on the original book series. There is currently a movie in development that is based on the tv series.
The characters differ per series. The characters that are known from the main series "Sweet Valley High" are: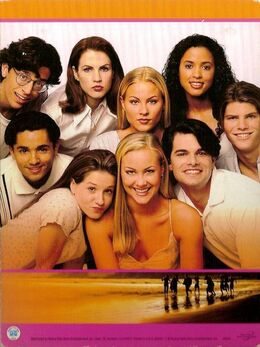 Patty Gilbert

Winston Egbert

Manny Lopez

Cheryl Thomas

Reginald Patman

Devon Whitelaw

Renata Vargas
Doctor Who ☆ Gilmore Girls ☆ Married with Children ☆ Nurses ☆ Planet of the Apes ☆ Princess Sissi ☆ Relic Hunter ☆ Saint Nicholas and Black Pete ☆ Shinchan ☆ Star Trek
References
[
]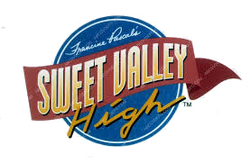 2019/07/08: "Sweet Valley High movie update: Jessica Gao takes over as writer"
https://ew.com/movies/2019/07/08/sweet-valley-high-movie-update-writer-jessica-gao/
Season 1 of the television
series is now out on DVD.
Soundtrack of the television
series is now out on CD.